A collaborative wine tasting event recently took place, featuring Flavia Molines from Viña Tarapacá, a prominent figure in the wine industry as the winery's Export Manager for Southern Europe, Middle East, and Africa. The occasion was marked by the showcase of six exceptional new world wines, each offering a unique sensory experience.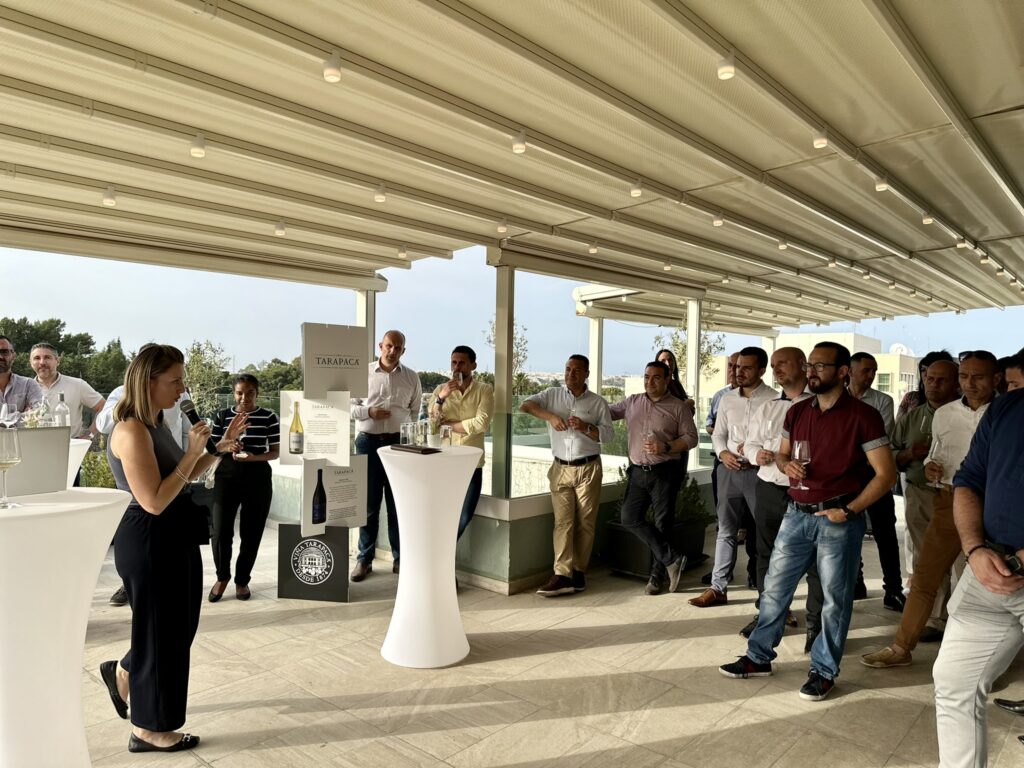 The dedicated wine team at Nectar meticulously savoured these distinguished wines. The individual characteristics, quality, and rich histories encapsulated within each wine were appreciated, with Viña Tarapacá's Resreva and Gran Reserva standing out due to their superior quality and broad appeal.
This event forms part of an ongoing series of initiatives aimed at expanding the presence of top-tier international wines within the Maltese market. With the commendable attributes of Viña Tarapacá's wines, anticipation is high for their increased recognition among local wine patrons.
The success of this event reaffirms Nectar's commitment to fostering an appreciation of fine wines.
Back to News