Nectar is pleased to announce the addition of five cutting-edge, custom-made trucks to our 47-strong delivery vehicle fleet. These trucks are designed to enhance our service by increasing efficiency, ensuring client satisfaction, and lowering our carbon footprint.
The trucks are equipped with a compartmentalised design, enabling the simultaneous transportation of dry, chilled, and frozen goods. This feature allows our clients to receive their orders in a single delivery, streamlining the process and increasing overall efficiency.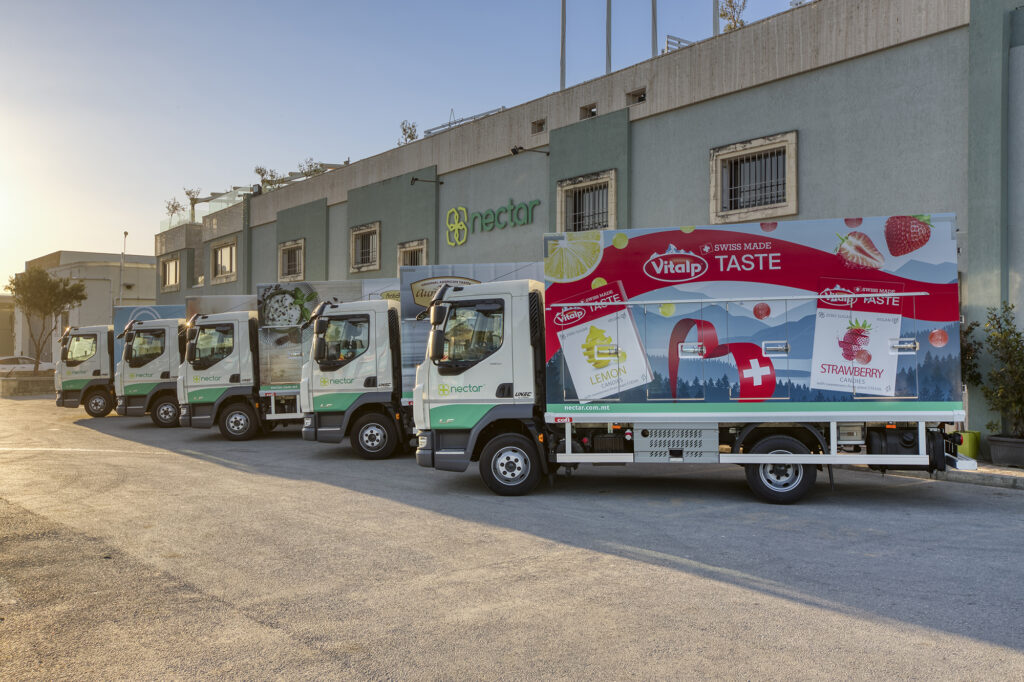 While the initial investment for these trucks may be higher, they are expected to be cost-effective in the long run. The reduction in the number of deliveries, fuel consumption, and maintenance expenses will ultimately benefit both our company and the environment.
Ronald Camilleri, Nectar's Warehouse Manager, states, "Nectar's investment in these innovative trucks demonstrates our dedication to meeting the needs of our trade partners while also reducing our environmental impact. We believe that this addition to our fleet will strengthen our position as a leading FMCG company and foster lasting relationships with our valued partners."
Back to News