The experts at Antica Gelateria del Corso, based in Parma, are constantly looking over the horizon to the next confectionery trend. With close collaboration between the artisans and marketing specialists, Antica Gelateria has achieved strong brand success, first in Italy and subsequently in other countries, including Malta.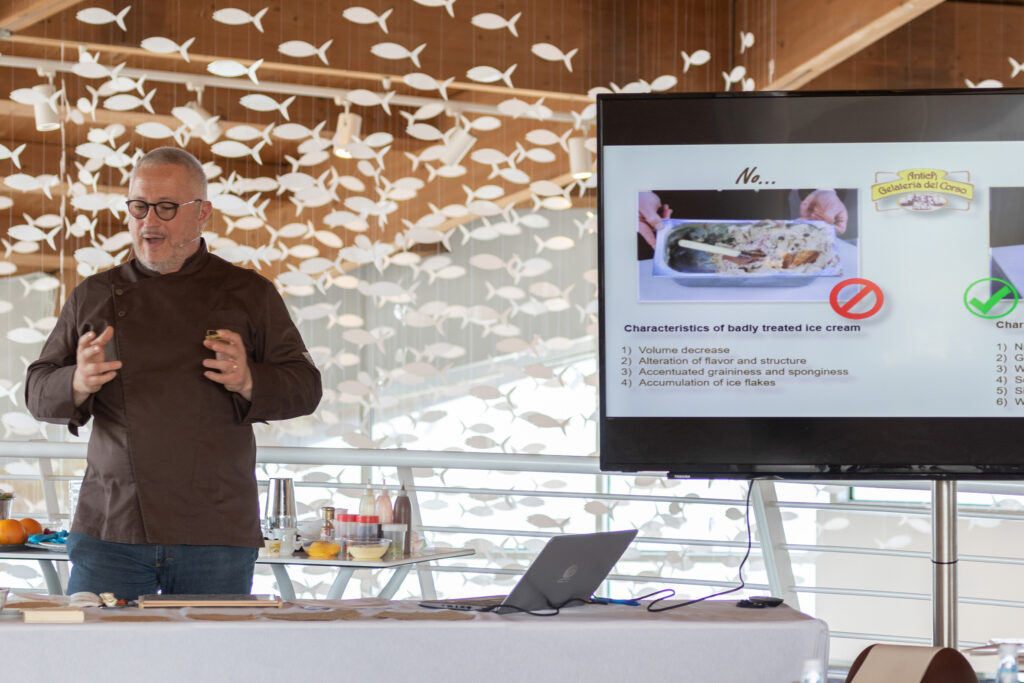 Now, one of the secrets behind the company's continued excellence was revealed. Alfonso Poldi Allay Patarino, dean of Antica Gelateria's academy, may be one of the very few people responsible for the company's success. He spoke in Malta as part of a day-long presentation and tasting session hosted by Nectar Ltd, local brand representative of Antica Gelateria's range of ice cream products. This session was attended by industry professionals, including hoteliers, restaurateurs, and bartenders.
Master gelatiere Alfonso emphasised the importance of ambiance to hospitality and how this enhances customer enjoyment of sweet frozen treats: "Did you know that a combination of a very welcoming atmosphere in an outlet, a nicely organised ice cream display, and salespersons with a professional attitude is what entices customers to go for an ice cream? And this is irrespective of whether one is on the beach in summer or in a mountain resort in winter."
As part of the intensive session, the master gelatiere presented attendees with various kinds of ice cream and explained how each one may be presented with flair in cups, cones, glasses and plates, along with his practical pearls of wisdom. He encouraged participants to present their own ice cream menu with flair and embrace their customers' tastes.
Nectar's Chief Commercial Officer Carlos Abela notes the importance of Antica Gelateria's academy and why this particular event is so important to hospitality professionals: "The Academy of Ice Cream of Antica Gelateria was established in 1999 as a real university of professionals for professionals. Today, Maltese hoteliers, restaurateurs, and bartenders have benefited from the Academy's expertise and experience as delivered by a master gelatiere.
As a proud local representative of fine products, Nectar notes how important both quality and presentation are in curating a delightful ice cream experience for customers: "Antica Gelateria del Corso interprets the best tradition of Italian ice cream by combining experience and innovation in a unique and refined style. Using simple, easy-to-make decorations, participants learned how they can present at their customers' table refined and exclusive ice cream desserts to remember. Nectar believes in the importance of empowering our esteemed partners to represent our brands on the market in the best way possible, that is why we support informative and educational endeavors such as this one" he concludes.
Nectar today is considered one of the most prominent Maltese private sector companies, firmly established as a reliable partner to many key players within the hospitality industry. The company has recently modernised its setup and rationalised its vast portfolio of brands to improve client satisfaction and pave the way for future expansion.
Back to News